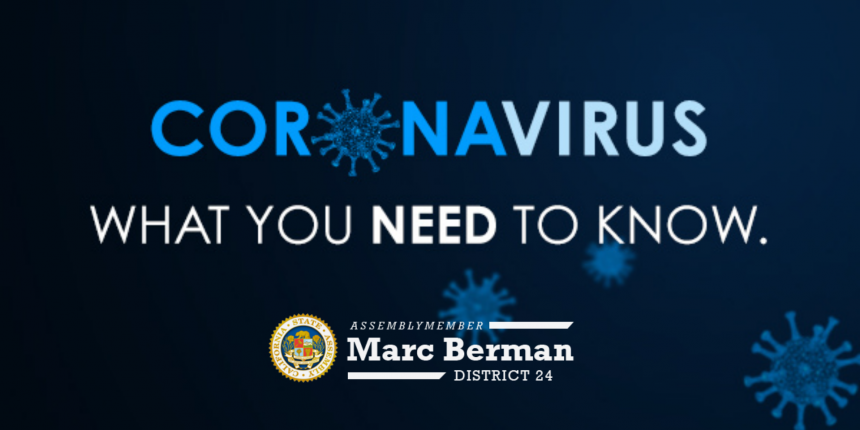 COVID-19 Information and Resources
The state is working in partnership with the Centers for Disease Control and Prevention (CDC) and the San Mateo County and Santa Clara County Departments of Public Health to mitigate the spread of the novel coronavirus, known as COVID-19. Difficult decisions are being implemented to slow the spread of COVID-19 and protect our most vulnerable residents. My office continues to place our highest priority on the safety and well-being of you and your loved ones.
This is an evolving situation; the public health guidance and directives may continue to change. We strongly recommend that you refer to the Santa Clara County Public Health Department, San Mateo County Health Department, California Department of Public Health, and Centers for Disease Control and Prevention for the most up-to-date information from public health experts. In addition, Governor Newsom launched a comprehensive COVID-19 website. 
For questions, assistance, and up-to-date information regarding COVID-19, please call the statewide hotline at (833) 544-2374. You may also call 2-1-1 or text "coronavirus" to 211211 at any time for updates.
For information regarding the number of cases, hospitalizations, and tests administered in Santa Clara and San Mateo counties, please refer to the Santa Clara County COVID-19 Data Dashboard and the San Mateo County COVID-19 Data Dashboard, respectively.
Quick Guide: 
Vaccines
*UPDATED 1/14/2022*
Get Vaccinated
Everyone age 5 or older is currently eligible to be vaccinated at no cost regardless of insurance or immigration status. 
Schedule a vaccine/booster appointment:
Make an appointment via myturn.ca.gov/ or through your health care provider:
Vaccines and booster shots are also available at pharmacies: 
Vaccine Safety
Fear and misinformation about the safety and efficacy of the vaccine is a significant barrier to vaccinating large portions of our population. To try to get ahead of this, I organized a Vaccine Town Hall with Dr. Bonnie Maldonado from Stanford University in mid-December, just as the vaccine was being made available. Hundreds of constituents tuned in to hear from Dr. Maldonado, a renowned vaccine expert and member of the Governor's Vaccine Scientific Safety Review Workgroup. If you missed the town hall, you can view it here.
Avoiding Scams
Another important thing to keep in mind as you plan to get vaccinated is avoiding vaccine scams. There are currently scammers contacting people, especially seniors, about the COVID-19 vaccine with the intent to obtain personal data. Reputable medical providers will not ask for personal information like credit cards or social security numbers. If you are contacted by someone purporting to be your doctor or medical provider and you are unsure if they can be trusted, call or email your medical provider directly. 
Helpful Resources
More information is available here: https://covid19.ca.gov/vaccines/
Santa Clara County specific vaccine information is available here: https://www.sccgov.org/sites/covid19/Pages/COVID19-vaccine-information-for-public.aspx
San Mateo County specific vaccine information is available here: https://www.smchealth.org/covid-19-vaccination
Masking and Other Precautions
Everyone should practice increased hygiene measures that include:
Wash your hands often with soap and water for at least 20 seconds.
Alcohol-based hand sanitizer can be used in a pinch if soap and water are not available.
Avoid close contact with other people.
Avoid touching your eyes, nose, and mouth.
Cover your cough or sneeze with a tissue or elbow.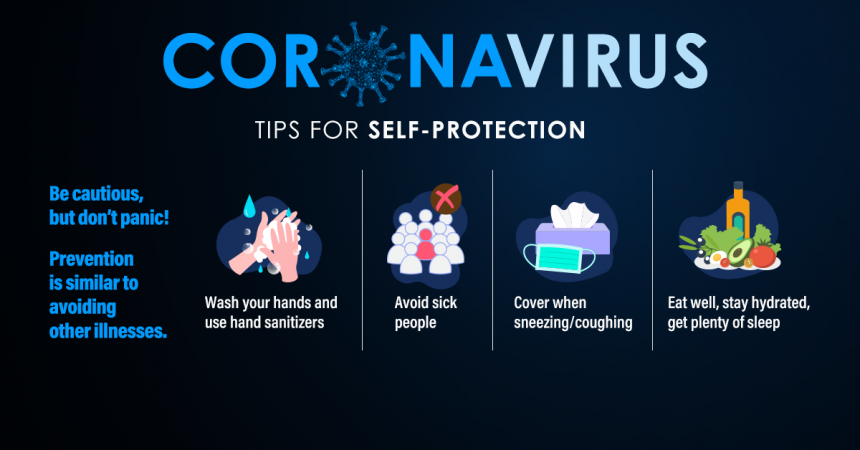 COVID-19 Testing
*Updated 1/18/2022*
Coronavirus symptoms include, but are not limited to:
Fever or chills
Cough
Shortness of breath or difficulty breathing
Fatigue
Muscle or body aches
Headache
New loss of taste or smell
Sore throat
Congestion or runny nose
Nausea or vomiting
Diarrhea
You can check your symptoms using the CDC's Symptom Screener. Symptoms may appear 2-14 days after exposure to the virus.
Free, confidential COVID-19 testing is available to every Californian that needs it.
Please click here to find free COVID-19 testing sites in Santa Clara County. 
Please click here to find free COVID-19 testing sites in San Mateo County.
The US Postal Service is offering every household 4 free, at-home COVID-19 tests. Click here to order yours.  
Financial Assistance
*UPDATED 1/18/2022*
Local
The Santa Clara County Homelessness Prevention System program provides temporary financial assistance (e.g. rent, deposit, or utilities payment) to low-income families or individuals who are struggling to maintain their housing. Click here to learn more. 
The Santa Clara County COVID-19 Assistance Navigation (CAN) can help you navigate safety net services like unemployment, food, housing, and others as well as connect you with legal aid attorneys to answer questions about work related legal issues. Call 408-809-2124 or email scc-can-info@wpusa.org
The Community Services Agency offers services to individuals and families on low or fixed incomes, to those who are homeless, and to seniors (60+ years old) in Mountain View, Los Altos, and Los Altos Hills. Click here for more information.
State
If you've been financially affected by COVID-19, you may be eligible for:
Food Resources
*UPDATED 1/18/2022
School Meals
Check your local school district to find out how and where to get free or reduced-cost school meals.
Download the CA Meals for Kids app for free to find meals near you. A complete list of school meal sites is also available here.  
Community Resources
Meals for Seniors
Santa Clara County Senior Nutrition Program is providing meals for to-go at many locations. For more information, please call (408) 975-4860 or click here. 
San Mateo County's Nutrition Programs for Older Adults provide nutritious meals at group dining sites, such as senior centers, and through home delivery to people who are homebound. Click here for more info or call the San Mateo County Aging and Adult Services Hotline at 1-800-675-8437.
CalFresh
You can use CalFresh to help buy food at grocery stores, farmers markets, and online. People and families with low income can apply for CalFresh any time. Click here to learn more.
Pandemic EBT (P-EBT) for Children
Children can get Pandemic EBT (P-EBT) benefits that help their families buy food.
Children may be eligible for P-EBT if they are:
Eligible for free or reduced-price meals at school, or
Under age 6 and getting CalFresh food benefits
Families do not need to sign-up or submit an application to get P-EBT. Click here for more info. 
Resources for Businesses
*UPDATED 1/18/2022*
Local
State
Federal
The U.S. Small Business Administration offers debt relief to existing SBA loan borrowers whose businesses have been impacted by COVID-19. Click here to learn more. 
DMV Changes
*UPDATED 3/30/2021*
The California DMV offices are open and providing service to customers with appointments and others as time and space allow during the COVID-19 pandemic. However, most DMV tasks can be taken care of without an office visit. 
REAL ID Extension: Starting on May 3, 2023, a new federal law will require you to have a REAL ID to fly within the U.S. or visit a federal facility.
Resources for Students
*UPDATE 1/18/2022*
Local
Click here to access the resources page for families put together by the San Mateo County Office of Education. 
State
Click here for guidance from the California Department of Education.
Student Loan Relief
On Dec. 22, 2021, the U.S. Department of Education (ED) extended the student loan payment pause through May 1, 2022.
The pause includes the following relief measures for eligible loans:
a suspension of loan payments

a 0% interest rate

stopped collections on defaulted loans
Click here for more information. 
On April 23rd, Governor Newsom announced that most private student loan servicers have agreed to provide payment and other relief to borrowers, including more than 1.1 million Californians with privately held student loans. For more information and to see which student loan servicers have agreed to provide relief options, please click here.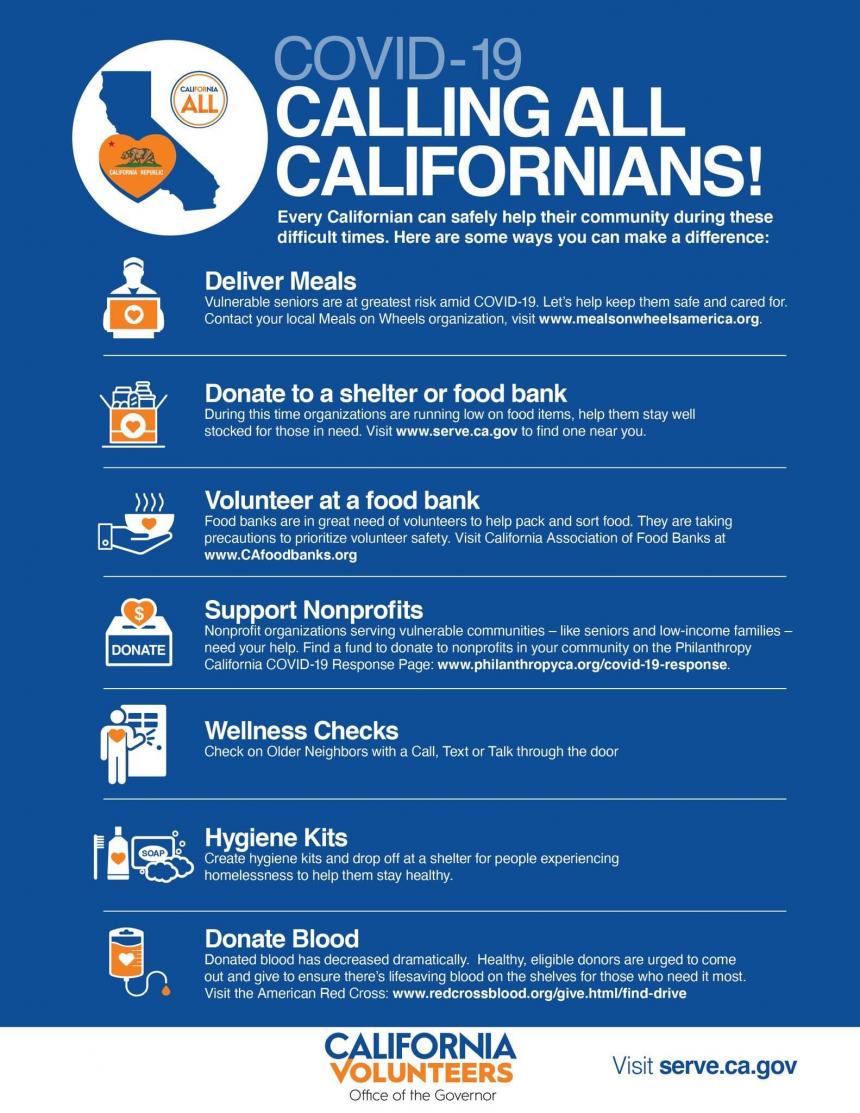 Domestic Violence Resources
*UPDATED 1/18/2022*
For people who experience violence in the home, a shelter-in-place order is especially difficult. While violence at home may increase for many victims of abuse, help is available online and by phone—whenever it is safe to reach out.
Homelessness Assistance
*UPDATED 1/18/2022*
San Mateo County
For information and referral for health and human services, call 2-1-1 or text your zip code to: 898211.
Core Service Agencies provide safety net services to San Mateo County residents in need of food, emergency housing assistance, emergency utility assistance, shelter and other basic needs. Call the Core Service Agency that serves your area to find out more about the services they offer and how to access services. Click here for a complete list of Core Service Agencies.
Santa Clara County
For information and referral for health and human services, call 2-1-1 or text 888777.
Download the County Homeless Help Card for contact information for referral agencies. 
Safe parking lots are still being operated. Contact MOVE Mountain View for information regarding locations, hours of operation, and availability: Call (650) 861-0181 or email movemvemail@gmail.com.
The County of Santa Clara Office of Supportive Housing is working closely with local non-profits and service providers to coordinate services. Click here for more info or call (408) 278-6400.
Community Services Agency (CSA) is a non-profit organization that offers: 
Dignity on Wheels continues to provide free mobile showers and washer and dryer services. Click here for locations and schedule. 
Click here for a full list of Emergency Assistance Network partners in Santa Clara County.
Resources for Immigrants
*UPDATED 1/18/2022*
For information about the following, please refer to the COVID-19 California Immigrant Guide. 
Stay-at-home order considerations
Ways to protect yourself and others 
Immigration help
Public charge information for accessing public benefits
Testing and treatment
Information on jobs, wages, and benefits 
Small business support
Housing 
Food and bills 
Community safety
Protection against scams and bad information 
Medical Care
You can get the vaccine for free no matter what your immigration or citizenship status is. Vaccinations do not count under the public charge rule. You should not be asked about your immigration or citizenship status when you get a COVID-19 vaccine. The federal government has confirmed they will not do immigration operations at or near vaccination sites and clinics.
If you're undocumented or do not have insurance, you can still get needed COVID-19 testing and treatment at no cost. Medi-Cal care for COVID-19 testing or treatment does not count under the public charge rule.
Medi-Nurse is a free, 24/7 nurse advice line available at 1-877-409-9052. You can:
Speak directly with a health professional about your symptoms
Get advice about treatment in your area
Ask how to apply for health insurance
Financial Assistance
The California Immigrant Resilience Fund provides direct cash assistance to immigrant Californians who are affected by the COVID-19 pandemic, but are excluded from federal relief and ineligible for most state safety-net programs. Please check their website regularly as they'll be posting a list of organizations that will distribute cash assistance directly to immigrants. 
For other relief funds that may be able to assist you and your family, please click here. 
Click here for more information for immigrants. 
Resources for Emotional Support and Well-being
If you are experiencing stress, anxiety, depression, or other emotional distress, or if you are struggling with substance abuse, know that you are not alone.
Tips for managing stress include:
Maintaining social contact with friends and family by phone or online;
Taking care of yourself by exercising regularly, eating healthy, and getting quality sleep;
Practicing mindfulness like meditation or prayer;
Limiting for your consumption of news about the virus; and
Seeking mental and behavioral health support.
In a series of short videos, UC Berkeley psychologist Dacher Keltner, who has studied stress, relationships, and well-being for 25 years and is a co-founder of the campus's Greater Good Science Center, shares ideas and practices for cultivating resilience and connection in the midst of the COVID-19 pandemic. Drawing on insights from the Greater Good Science Center's Science of Happiness online course, podcast series, and magazine, Keltner shares tips on how to manage stress and find meaningful connections while social distancing, completing each video with simple, science-tested practices useful for this moment in time. Click here to watch them.
For more information about coping during the COVID-19 pandemic, and to learn about free and confidential resources available for you and your loved ones, please refer to the following:
24-hour Suicide Prevention Lifeline: 1-800-273-8255 or text 838255
24-hour Domestic Violence Hotline: 1-800-799-7233 or visit www.thehotline.org/ and click "Chat Now"
Click here for sixteen hotlines offering emotional support for a variety of situations and other helpful mental health resources.
COVID Coach, a smartphone app developed by the VA, offers access to anxiety management tools such as audio-guided mindfulness and deep breathing, as well as exercises designed to address anxiety, trauma reactions, and relationship conflict. It also has quick links to resources for finding crisis care and mental health support, and service agencies for families and those seeking basic needs during this crisis.