2020 Year-in-Review Newsletter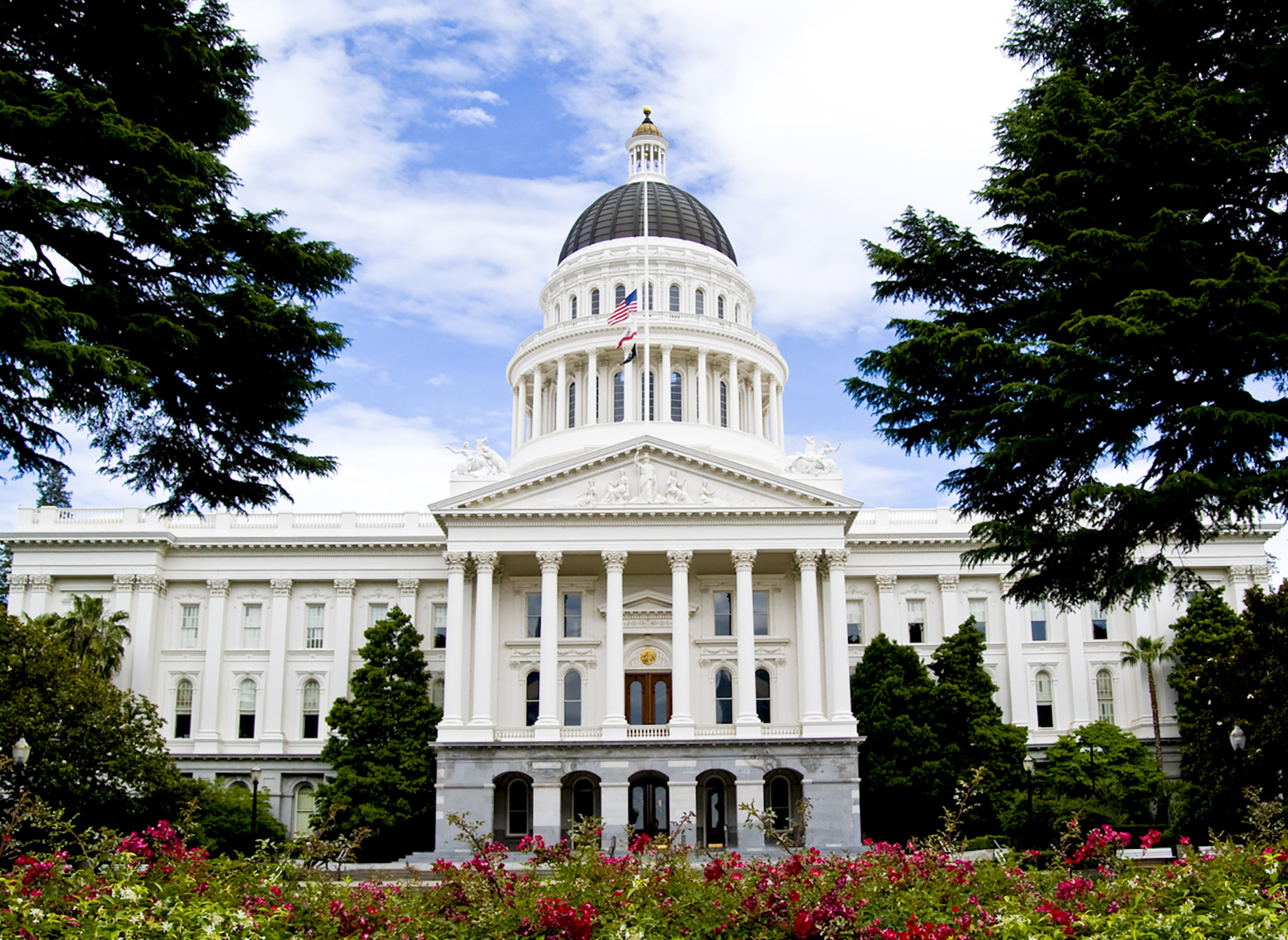 Welcome
We have been challenged greatly this year - by a global pandemic, wildfires, racial injustice, and a divisive election. Yet despite these unprecedented and trying circumstances, I have been impressed time and again by our collective resilience and efforts to support our friends and neighbors who are struggling the most.
I wish you and yours a safe holiday season and good health in the New Year. It is my greatest wish that we will be able to celebrate together again soon, but until then, I want to thank each of you for your continued understanding, cooperation, and sacrifice.
Sincerely,



Marc Berman
Assemblymember, 24th District
In this newsletter:
---
COVID-19 Update
This year has challenged us in ways we never could have imagined. The COVID-19 pandemic has upended every aspect of our lives and millions of Californians have suffered terribly, losing livelihoods and loved ones.
While California acted quickly to flatten the curve this spring and summer, COVID-19 transmission and hospitalization rates are surging and the spread of COVID-19 is worse than ever before in our communities.
In response, Governor Newsom announced a new Regional Stay-At-Home Order on December 3rd for regions with less than 15% ICU capacity. Some Bay Area counties proactively implemented the new restrictions, and on December 16th the Bay Area Region's ICU capacity dropped below the 15% threshold, triggering the Regional Stay-At-Home Order throughout the entire Bay Area.
I know we're all frustrated and tired after a long year of restrictions and closures. I know many of us so desperately want to gather with our family and friends during the holidays. I implore you – please don't. These restrictions are difficult, but they are necessary to avoid overwhelming our ICUs beyond their capacity as we enter the winter months.
Despite the current restrictions, there is light at the end of the tunnel with the highly anticipated arrival of the Pfizer and Moderna vaccines. Last week, I hosted a town hall with renowned vaccine expert Dr. Bonnie Maldonado, Chief of the Division of Pediatric Infectious Diseases at Stanford University School of Medicine. Dr. Maldonado is a member of the Western States Scientific Safety and Review Workgroup that has recently recommended that both the Pfizer and Moderna COVID-19 vaccines be used in California, confirming that they are safe and efficacious. Dr. Maldonado and I discussed how the Safety and Review Workgroup determined that the vaccines are safe as well as what to expect in the coming months. We were also able to answer many of the questions I received from constituents. If you missed it, you can watch our conversation here.
Lastly, I want to recognize the toll that the COVID-19 restrictions have had on small businesses in our community. Small businesses are the backbone of our economy and I am committed to doing all I can to support them during this incredibly challenging time. Last month Governor Newsom announced new relief for small businesses. To learn more, and for additional resources, please visit my website.
I am grateful for all of the sacrifices you have made to help slow the spread of COVID-19 and protect our communities. Despite great sacrifice and loss, our communities have rallied together to support one another, especially our most vulnerable friends and neighbors. Please continue to follow the guidelines set forth by our health officials. Together, we can save lives and reopen our economy safely.
---
Legislative Recap
  
Earlier this year I introduced 22 bills related to education, health care, transportation, elections, and a number of other pressing issues impacting Californians. Unfortunately, in response to the COVID-19 pandemic, difficult decisions were made to drastically reduce the number of bills heard by the Legislature, prioritizing those with the strongest nexus to the pandemic.
Anticipating that the COVID-19 pandemic would continue through the fall, I quickly amended my AB 860 to require that every active registered voter in California receive a vote-by-mail ballot for the 2020 General Election. It also allowed counties to begin processing returned vote-by-mail ballots earlier, extended the deadline for receipt of vote-by-mail ballots, and ensured that all California voters had the ability to track their ballots as they moved through the mail system and were processed by elections officials (a system that was created by my AB 2218 in 2018). AB 860 was signed into law as an urgency measure in June, and has since been credited with the state's success conducting a safe and secure election during a global pandemic and helping boost voter turnout to 80%, the highest rate of turnout since 1952.
I also had three other bills signed into law this year: 
AB 70 prevents predatory for-profit colleges from using deceptive financial maneuvers to claim non-profit status and evade state oversight.
AB 2319 protects Californians from being held liable for towing debt incurred after selling their vehicle.
AB 2884 addresses homelessness and food insecurity among community college students by allowing community college districts to use restricted lottery funds to provide housing and food assistance to their students.
In response to requests from cities in my district, I also introduced AB  2586, which sought to eliminate barriers to providing 24-hour safe parking programs, thereby granting cities and counties another tool to urgently address the homelessness crisis in their communities. The key provisions of my bill were added to AB 2553 (Ting and Berman), which was signed by Governor Newsom in September.
---
Thank You for Participating in the 2020 Census

*Photo taken prior to COVID restrictions.
On October 15th, the 2020 Census ended abruptly after the Supreme Court ruled that the U.S. Census Bureau could end the national population count early. Achieving a complete and accurate count of every single person living in the United States is a monumental task and difficult under normal circumstances. However, there were some new and significant hurdles that made achieving a complete count even more difficult. For the first time ever, the 2020 Census was conducted primarily online. The federal administration's anti-immigrant rhetoric and determination to include a citizenship question on the questionnaire stoked fears and discouraged residents from participating. California's sheer size and diversity made it the most hard to count state in the country.
To prepare for the 2020 Census, the Assembly established a special select committee that I was asked to chair. Since the Select Committee on the Census's formation in February 2018, we have convened stakeholder meetings, helped coordinate local, state, and federal Census partners, and launched a statewide outreach campaign. Additionally, the state made unprecedented investments in Census preparation, education, and outreach.
We anticipated the aforementioned challenges, but what we could not foresee was the impact of COVID-19. The pandemic struck right as census operations were getting underway, making what was already an arduous task even more difficult, causing delays of in-person field operations and creating confusion about how to participate.
Despite unprecedented efforts by the outgoing administration to undermine the completeness and accuracy of the 2020 Census, as well as the challenge of counting everyone during the COVID-19 pandemic, the 24th Assembly District and California as a whole achieved higher self-response rates than in 2010.
---
Improving the College Transfer Experience

In 1960, California made a promise to its students to provide accessible, affordable, and high quality higher education. To accomplish this, the state developed a visionary plan for the future of higher education, known as the Master Plan. However much has changed since the Master Plan was written, and California's higher education system must respond to a host of issues never previously envisioned.
In 2017, I requested the creation of the Assembly Select Committee on the Master Plan for Higher Education to conduct a thorough legislative review to ensure the Master Plan reflects the current needs of students.
Over a two year period, I convened five hearings throughout the state, including in Sacramento, San Jose, Fresno, and Riverside. The hearings focused on the status of higher education in California, workforce needs, the needs of students, the needs of faculty and staff, and an overview of higher education finance. In July, I released a report outlining key findings and policy themes that highlight important takeaways from the five hearings.
The Select Committee is now focusing on the transfer process based on the key findings. Many students attend community college with the hope of transferring to complete a bachelor's degree. However, the path from community college to four-year institution is often complex, confusing, and difficult for the vast majority of students to navigate. Throughout the Select Committee hearings, I learned that transfer students face a number of barriers, from implicit bias, lack of counseling support, impacted local campuses, and confusing deadlines and requirements. I also learned that transfer students are more often Black and Latinx as well as first generation, highlighting transfer as an important way to close equity gaps.
On October 27th, the Campaign for College Opportunity and I hosted a virtual student transfer experience event to kick off the transfer conversation and begin the process of identifying ways to improve it. I heard directly from remarkable students who shared their transfer stories and revealed what it takes to navigate the transfer process. This coming January I will moderate a panel discussion on transfer with the leaders of California's higher education systems. I look forward to continuing to engage with stakeholders to identify solutions and craft meaningful transfer legislation in the coming year. Please stay tuned as the work of the Select Committee continues.
---
Addressing Rising Health Care Costs

On November 9th, I participated in a panel discussion on the rising costs of health care in California. The panel was moderated by Vicki Veenker of the Convergence Center for Policy Resolution and director of the California Health Reform Initiative. The other panelists included California Health Reform Initiative members Lanhee Chen, a Hoover Institution Fellow and Director of Domestic Policy Studies at Stanford University, Bill Kramer, Executive Director for Health Policy with the Pacific Business Group on Health, and Laurel Lucia, Director of the Health Care Program at the UC Berkeley Labor Center.
Together these and other top California health policy experts developed an innovative health care cost containment solution, which I was pleased to learn more about and share with my constituents. Collectively, they urge the State of California to establish a government entity to address health care costs and affordability, including by setting an annual Cost Target.
As a panel, we discussed how the California Health Reform Initiative's proposal would help contain health care costs in the wake of COVID-19, support for the recommendation from consumers, doctors, insurers, employers, and workers, as well as how the Bay Area and residents in the 24th Assembly District would be impacted. We also discussed the current status of implementing this proposed solution, including Governor Newsom's proposal to create an Office of Health Care Affordability. I am grateful for the panelists and Mrs. Veenker for participating in and organizing this timely conversation, and I look forward to future discussions on these critically important issues.
To learn more, you can read the California Health Reform Initiative's report online and watch the panel discussion on my website.
---
Thanksgiving Turkey Giveaway
On a chilly November evening my district office and I joined the Boys and Girls Clubs of the Peninsula to distribute over 2,000 donated turkeys, 2,000 chickens, boxes of dairy foods, vegetables, seasonal foods, hot meals, and bags of groceries to all who came that night. I joined a group of teenage volunteers in the drive-through line, packing trunks with turkeys and boxes of food. The line of cars wrapped around the block and did not let up for three hours. While I was heartened to be with my community, giving back, I was also filled with heartache at the immense need for food in the heart of my district. The Turkey Giveaway was a reminder of how unequally the pandemic has impacted Californians. It was also a reminder of the incredible work being done by non-profits across my district. I could not be more proud to have named the Boys and Girls Clubs of the Peninsula my 2020 Non-Profit of the Year. Their new Community Meals program came together at a challenging and critical time and has delivered hundreds of thousands of meals to those in need during the pandemic. 
---
4th Annual District Office Open House
In February over 100 constituents squeezed into my District Office Open House, in what would be the last event I held in person in 2020. I gave an update on my recently introduced bill package, and constituents from across the 24th Assembly District came to share their views, perspectives, and ideas with me. Thinking about it now, the Open House feels like a decade ago.  
This would also unexpectedly turn out to be the last event held in the district office that housed my predecessor, Rich Gordon, and his predecessor, Ira Ruskin. For an office filled with history and artifacts, which has served the residents of this district for almost twenty years, I can scarcely think of a better last hurrah. We have since moved to a new office in midtown Palo Alto, and I look forward to welcoming everyone for official new office opening…when it is once again safe to do so.
Our new office is located at 721 Colorado Avenue, Suite 101, Palo Alto, CA 94303. We also have a new phone number. You can reach the District Office at (650) 324-0224.